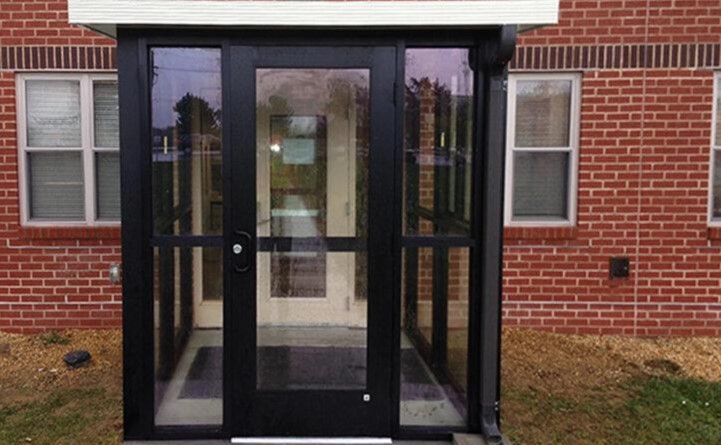 Renovating the office and the company building means dedicating yourself to all aspects of it. Sometimes the things that look the simplest become such a burden that you don't know how to handle the problem. You need to ask for help and look for outside solutions.
A commercial door is one of those things that need to be set when you're renovating. Most companies that were built a decade or two before will need to replace the door because of many reasons. They might not function properly anymore, new technologies emerged on the market, and better solutions are available.
If you're thinking about doing this, you need to know everything about commercial doors and commercial door services if you want to install the best one out there. In this article, we're talking more about doors and how to pick the best one. Read on and find out what you need to mind when choosing the next door for your business.
1. Security is imperative
The first and foremost to think about is the security of the place. The main reason why any object has a front door is to keep unwanted people away. Only the selected ones can come in, but not just anyone. The most important thing is to keep burglars and thieves away.
That means you need to find one that will be strong enough to repel a break-in. You also need to mind the locking system and make sure that it isn't unlocked easily or picked by professional thieves. Once you set this up as imperative, you'll find the one to be perfect for your needs. See more about security here.
2. Choosing the best company to install a door is a must
You can't invite just anyone to install. You need to pick the ultimate best one for the job. A contractor that is experienced, skilled, and knows how to handle the problem is a must. Go through the options and find the one company that will be perfect for the job. These guys must be what you're looking for, and not just anyone out there.
When you're looking for the best ones, look for those that already installed thousands of doors. Look for those that have impeccable reputation and experience, and you can be sure that they are the ones. If you invite just anyone, the project may fail and you'll lose a lot of money, resources, and time.
3. The materials are essential for notable businesses
You should look into the materials used for the doors carefully. Many different ones are used and they all come with different prices, availability, looks, and everything else. Go through the options and find the one that will suit you the most.
For example, a wooden door goes a long way. Lots of different woods are used for these items and you need to know what you prefer. Oak is traditionally expensive but looks tremendously good. It is also a strong material and will make your place look spectacular. On the other hand, there are way more affordable and simpler ones that have their own pros and cons.
4. The looks play a major role
The looks of the doors are highly important just as everything else. You want it to look good and make everyone walking through it feel comfortable. If you're the manager of this place, you want to enjoy it yourself, so finding the ideal solution is more than normal mandatory.
What you'll want to do is go through different options and see what feels best for the occasion. If you're working in a building with more employees, you may want to set up a questionnaire and see what others think about your choice. It will be best to provide several options and see which one they'll choose. It may help you reach a decision easier.
5. Size can make a difference
Oversized doors look spectacular and dominant, and everyone wants one of them, but are they suitable for your place? Measure the place before ordering anything because later it may be too late. Just a few inches left, right, up, or down may become a terrible problem and your door will no longer be useful.
It's best to send the measurements to the contractor or the company providing the doors and see what there is to offer. Some of these companies will make custom sizes, so you can pick the measurements yourself. In any case, you should have the size in mind before ordering anything. See more about standard sizes here: https://tgdaily.com/business/what-is-the-standard-commercial-door-size/.  
6. Reading reviews on different options can save a lot of trouble
If you're hesitating and you don't know which side of the fence to fall to, you might want to ask the public about it. What does this mean? It means you can look up product reviews and company reviews on the internet and find both the perfect company and the perfect product for your needs.
These reviews will help you realize which ones are the best and save you some trouble and time for searching them around the web. The reviews clearly show who to choose. If 100 people are saying a particular company is great and only five saying it's not, then you know these guys will make a great choice for you.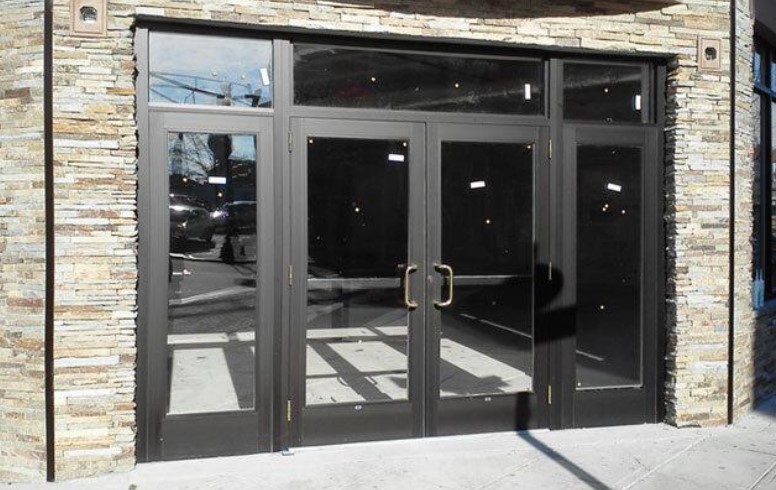 Conclusion
These six points explain and help in choosing the perfect commercial door and service for you. Follow these tips and you'll find the best ones on the market, but more importantly, you'll find the ultimate best service. Go through the internet to gather information, make some comparisons between competitors, and you'll easily find what you're looking for.
Your renovating process is easy if you know what to focus on. The doors are a big part of this process, so make sure you follow the advice and find the perfect solutions. Look for the right materials, size, and company to make it, and other stuff, and be sure that the job is done perfectly.
Related Posts